You have questions? Here are the answers!
What is MyBricks.net?
MyBricks.net collects set data from many popular databases like ebay, LEGO, Amazon and merge them to one database. This way our database might be the most complete database of all available sites out there. MyBricks.net focuses on whole sets only. At the moment minifigures are not support yet but there are plans to integrate them in the near future. Let me know if you really need this – feedback is appreciated! MyBricks.net uses the collected data of each set to combine with each other to a more user friendly and understandable value like the EOL-Score, EOL-Forecast-Value or Recommended Price. These values are calculated by artificial intelligence and should help you to identify which set is more valuable than others. MyBricks.net targets collectors who rather like to store sealed sets in perfect condition instead of building them. This way the value of the set will grow significantly. But of course every user is welcome!! To identify which set is valuable and which not, the calculated data of EOL-Score and Forecast should assist you.
What is the EOL-SCORE?

The EOL-SCORE is the ratio between official price and EOL-Forecast. The EOL-Forecast is a complex calculation based on several data like theme, licenses, popularity and so on… It helps to determine if a set is a good investment for collectors. But to break it down to a more simple comparable value, we created the EOL-SCORE. You can order results by the EOL-SCORE and you can see it on the first sight when you inspect set data. The more stars, the better the investment … probably !
If there is no official retail price present – there will be no EOL-Score available either!
What is the EOL-Score missing sometimes?
Because that score is always based on the official retail price. And if there is none, then the score can not be calculated. This happens if the item is brand new and not all properties are available or if it is an item which was never officially sold like any gift with purchase.
What is EOL-Forecast Value?
Based on the recommended retail price and several other gathered data, we try to calculate a value for a brand new and sealed set after it's "end of life". The moment when the manufacturer does not sell the item any longer. It's no guarantee to get this value! You still have to sync it with your expectations and experiences but it is a good point to start from.
What is the recommended Price?
The set prices vary a lot. Some are very expensive and others are cheap. We all do not know why. If you ask yourself if you should buy something and you have the opportunity to buy it near the "recommended price", you should definitely do it. It always calculates the amount of pieces by 7 cent. 7 cent is a good and fair price per piece.
What is Avg. Trading-Price?
We collect a lot of data from several databases. We also look into the past by getting real trading prices of a set of the last 6 month. We do this by requesting bricklink – one of the biggest marketplaces for brick toys. Amazon prices are very high because sellers need to pay Amazon a lot of money for storage and kickbacks. So if you want to know the real value of a set, you should trust in the "average trading-price".
Why are prices missing sometimes?
Most of the time because it's a very new or very old set. Or if it is a rare set. Then the price for new and/ or especially in used condition can miss. We are showing only prices if there were enough global sales in the last six months. Then we can calculate an average price for sales of new and used items. In rare cases there might be a fault with the database. If you think you found such a case, write me a message or use the comment function!
What are Dimensions in Set-Details?
The Dimensions in centimeter describes the size of the packaging! Not the assembled set itself! We use that data to calculate the approx. storage value.
What is the Approx. Storage-Value?
We calculate the sum of an amount of sets fitting into one cubic meter. Calculation is based on retailer price. This may help heavy collectors to store their items in their storage ordered by their true values. For instance: the Millenium Falcon 75192 has giant packaging. Therefore it needs a lot of space and you can just store some of them in one cubic meter. At the same time the price has a high retailing price. Now let's take a look onto Goofy & Pluto 40378. It's cheap and does not need much space because packaging is small and fully loaded with bricks. Therefore you can collect a lot of them in one cubic meter. And if you compare both storage values, Goofy & Pluto is the winner. Conclusion: the higher the approximately storage values, the better!
How to add sets to my collection?
Simply search for a set and use the "Add to your collection" box next to the set data. An account is needed for that. If you already have a list at our buddies from brickset, you can simply export it and import it here. Just use the upload form below the set list. Or if you have an Excel file, restructure it to a compatible csv or txt file for proper import. A sample csv-file is provided in the upload form.
Is my collection save from public?
By default every collection is accessible for public. You can change that to a "Private Collection" by ticking the checkbox next to the set list. Even if your collection is public, your submitted prices are always invisible! If you wish to hide your purchase date, you can hide this separately from public by ticking the "Hide purchase date" checkbox.
For what are snapshots good for?
The snapshots help you to save moments of your collection during time. Then you know what the worth was several month / years ago. You have to make the snapshots by yourself and you can also delete them again.
How to reach the highest set value?
Do not open your set! Always try to keep it brand new and sealed without any storage harms. All our calculations are based upon these attributes. If you have a set, which is used, you can add it to your collection. The Current Value calculation takes condition into account and will reduce set value. Once you open your packaging, you will reduce value for sure! If you keep it closed, you will nearly save the value you once payed.
Why are there different currencies sometimes?
The origin of the partout value is US-Dollar. If there are official prices in different currencies, then this partout value get translated. If not, it stays in US-Dollar. This is one example why the currencies are sometimes mixed. Generally spoken everything is based upon the official LEGO price.
Mayday Mayday – i lost my entire collection – please help me!
Stay cool and calm down i will cover you! I have backups of every collection. Just send me an email with your username and email and i will restore your collection.
Who is the creator of MyBricks?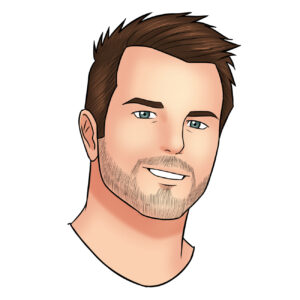 This project is not supported by any sponsor nor has it any professional support. It's created by a single user – Nic – who is at the same time a passionate LEGO collector like you! It started simple, primitive and private. But after a while Nic decided to make the project public so that every user could access the data and functions. This was always the spirit of LEGO. Sharing and collecting and fun for everyone.
You still have Questions? Use the comment-form below!